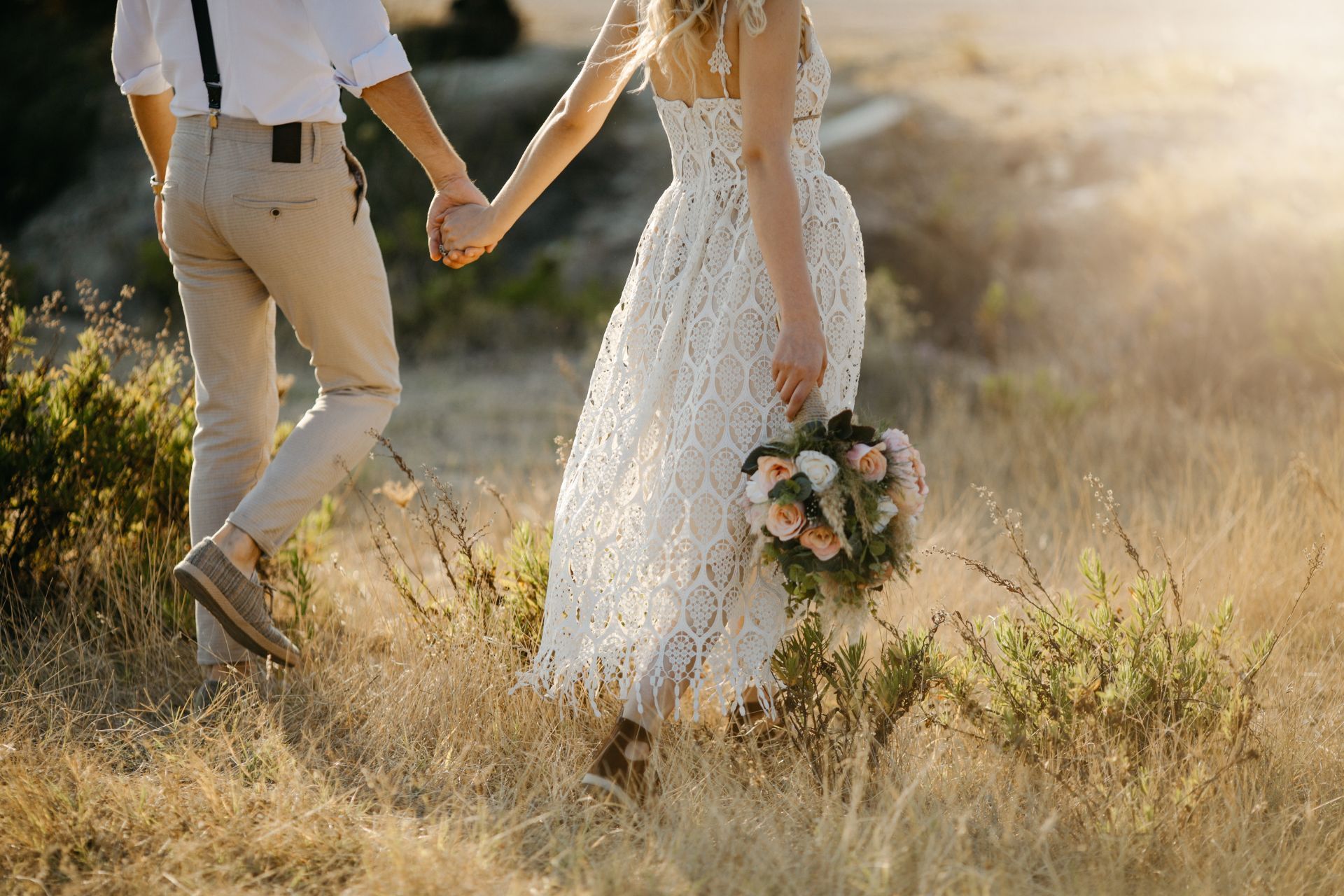 Getting married in the summer in the most beautiful Tuscany, in Valdichiana Senese
The perfect combination for a dream destination wedding
Tuscany, with its rustic and timeless beauty, has always been a dream destination for couples looking for an unforgettable wedding location. Immersed in Tuscany is the splendid region of Valdichiana Senese, a hidden gem made up of enchanting villages, lush vineyards and intense flavours. A place to be admired in its most lively and evocative season: summer.
The season in which nature becomes arid (and beautiful)
The Valdichiana Senese can boast a truly astonishing naturalistic richness. Within a few tens of kilometres, there are three spa towns (Chianciano Terme, Montepulciano and San Casciano dei Bagni), each of which stands out for its singular beneficial properties. This area is also home to two lakes, in Chiusi and Montepulciano, regenerating places, characterized by an atmosphere of absolute tranquility.
But nature here is also and above all landscape: imagine exchanging wedding vows among vineyards, olive groves and avenues lined with cypresses, with the gentle Tuscan sun casting a golden glow on the countryside. Whether it is an intimate meeting or a large event, the hills of Valdichiana Senese are the perfect backdrop for creating memories of a special day.
Crowded and lively hamlets
If the historic centers are particularly romantic in the autumn and winter months, creating the perfect setting for a romantic escape in complete intimacy, it is in the summer that the hamlets become the ideal location for a celebration. Getting married in the historic center will allow you to come into contact with the local communities, who will welcome you among them and wish you well for your wedding. Furthermore, summer in Valdichiana Senese is the season of events: cultural events, historical re-enactments and concerts take place in the most beautiful squares of the area. They will be unmissable opportunities to explore this corner of Tuscany in a different way, for you and your guests.
Summer and local flavours
In the summer months, local flavors become more intense and forgotten recepis are rediscovered. The popular festivals propose ancient dishes, which taste of conviviality and authenticity. In the countryside, the wineries become crowded, with winemakers and travellers, the former ready to communicate the secrets of the trade, the latter curious to taste the local wines. What is certain is that you will find plenty of suggestions for an absolutely original wedding menu.
Are you starting to prepare for your destination wedding in Tuscany in summer 2024? Contact us and we will be happy to host you in Valdichiana Senese!
valdichiana, wedding, wedding in tuscany, wedding in valdichiana