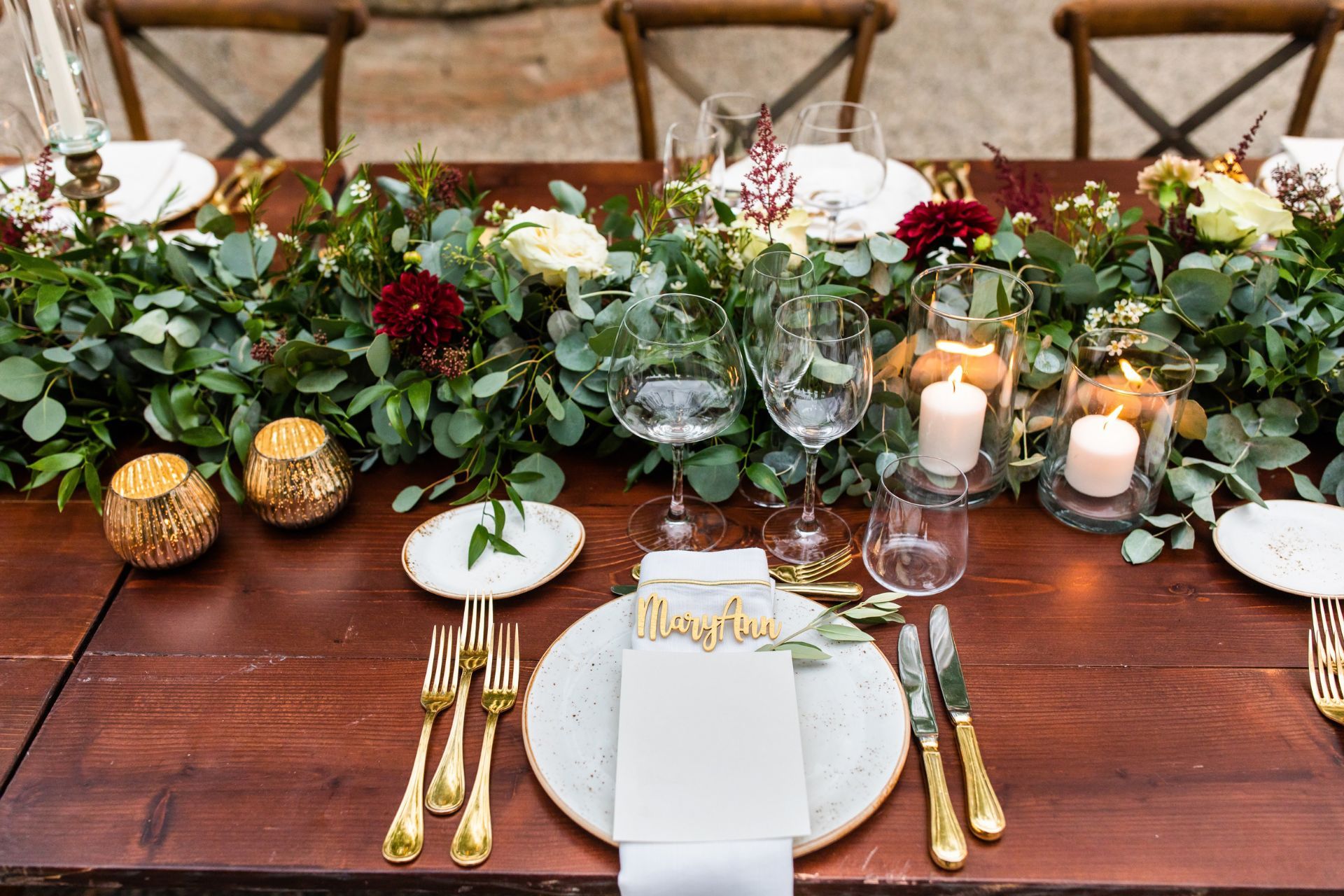 Five wedding decorations styles: which style are you?
Planning and organising in every detail the most important event of your life as a couple will certainly be one of the most exciting moments ever, but it could also be a source of stress. To truly enjoy your special day, rely on the experts at Wedding in Valdichiana who will follow you step by step in every stylistic choice, such as the wedding decorations. Colours, flowers, decorations, mise en place, wedding stationery… That's right, every element of the wedding must follow a precise style!

Today, let's take a look at 5 timeless styles for decorations on the big day:
CLASSIC STYLE
If you are a lover of timeless elegance, the kind that never goes out of fashion, or rather remains eternal thanks to its classic appeal, we at Wedding in Valdichiana recommend you opt for decorations in sober colours (white, beige, dove grey, powder pink) and clean lines, such as high candelabras, jewel lamps, silver cutlery, crystal glasses, organza or chiffon bows on chairs and napkins and finally white roses, both in the church and on the table.
VINTAGE STYLE
If we say the word 'vintage', we immediately imagine retro-style decorations, plucked from the cupboards of grandmothers and aunts. And indeed, in order to breathe the atmosphere of times gone by, we suggest opting for wax, china, antique suitcases, analogue cameras, books and silverware in sepia, antique pink and forest green.
MINIMAL STYLE
"Less is more', especially for such an important and memorable event. If you also love simple and elegant things, you cannot help but opt for the minimal style. Yes to pastel colours, glass, linen and cotton, and arrangements that are not too large but extremely well cared for. Almost always, simplicity proves to be the best option!
COUNTRY STYLE
The country or rustic style is one of the most popular with bridal couples, because it is both chic and casual, and allows you to mix common objects such as wooden chairs, natural fabrics and straw baskets, with imperial tables, decorated glasses, fresh and colourful flowers, and sophisticated decorations.
BAROQUE STYLE
For an elegant and opulent wedding in the Baroque mood, red, purple, burgundy and violet, combined with gold, are a must. In addition, to make the reception refined and at the same time whimsical, we suggest mixing decorations with simple and modern lines, with small rich and over-decorated details (lace, inlaid objects, pearly or translucent elements), to find the right balance and avoid exaggerating.
Which of the 5 styles above would you choose? Email us now to let us know and let's start planning the decorations for your big day together: hello@weddinginvaldichiana.com