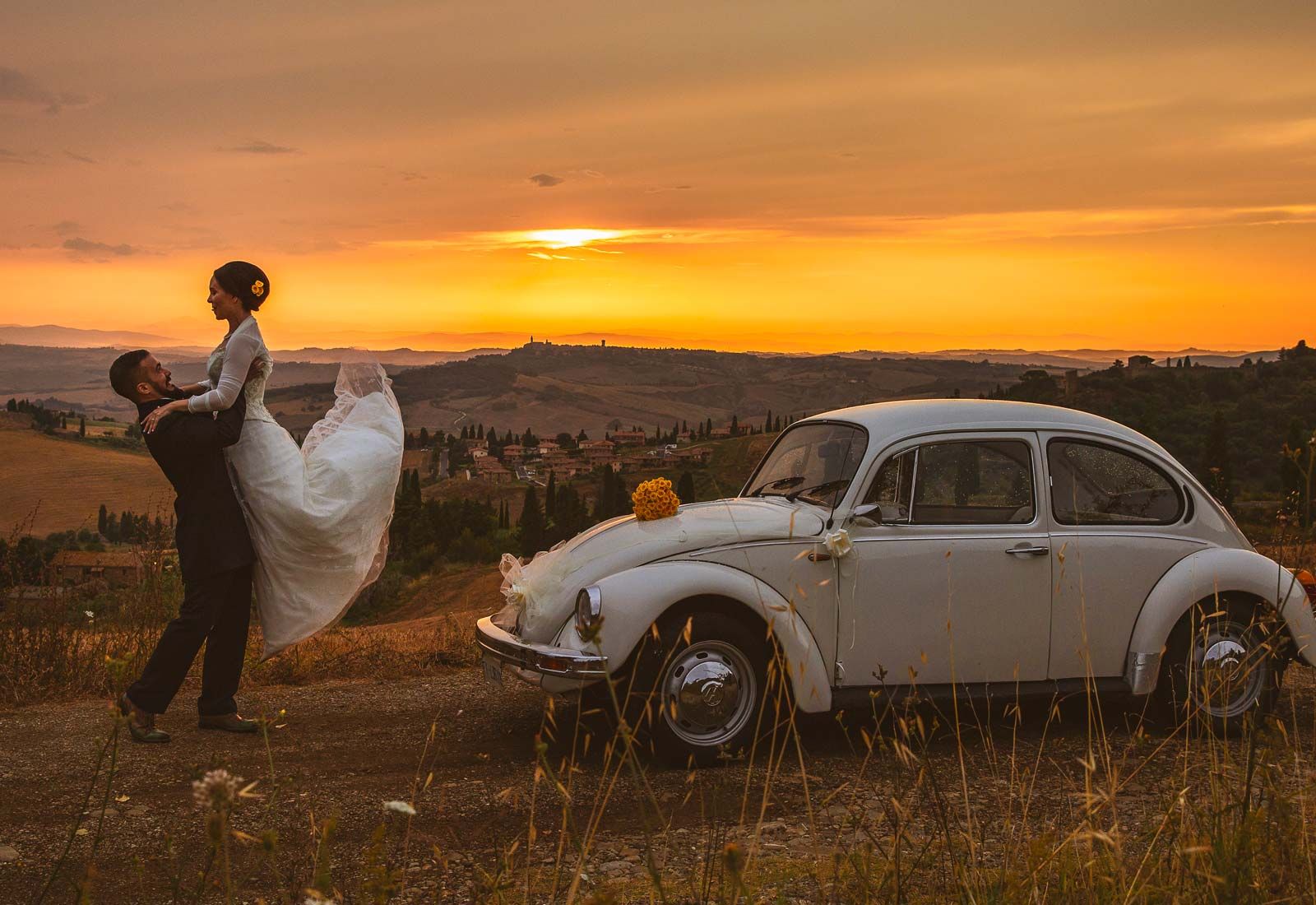 Why get married in Tuscany in the summer
Here's why Tuscany is the perfect destination to get married in the summertime
The first thing to decide for a couple wishing to get married is the period in which to do it, as well as the season they prefer. In the case of a wedding in Tuscany, every season is perfect for doing it, because Tuscany is considered an 'always green' region, that is splendid throughout the year, but given the imminent arrival of the summer season, we at Wedding in Valdichiana want to provide you with a series of reasons why getting married in Tuscany in the summer is a really good idea!
Here are some of them:
THE CLIMATE: the summer climate in Tuscany is perfect for weddings and outdoor celebrations, especially those in the afternoon, as the weather is always clear, the temperature is never too sultry and the arrival of sunset is accompanied by a pleasant breeze, as well as being a moment of pure magic
THE LONGEST DAYS: in summer, the days get longer which is a real added value for those who want to organise a wedding during this time of year, because with sunset and darkness arriving later than usual, the bride and groom will be able to fully enjoy every moment of their most beautiful day…because, you know, no one would ever want their wedding day to end
THE PHOTOS: Tuscany has always been considered one of the most beautiful locations in the world, especially in summer! Photographers from all over the planet often choose this area to carry out photo shoots and video recordings of their projects, whether fashion, art, design or weddings! Natural light, intense colours and authentic marvels will be the perfect set for your dream wedding photos!
COLOURS: in summer, Tuscany, and especially the Valdichiana, become palettes of breathtaking colours, envied by painters the world over: the deep green of the wheat fields, the bright red of the poppies, the soft blue of the sky and the bright yellow of the sunflowers…is there a better location and time of year to organise your wedding day?
ROMANTICISM: summer evenings in the Valdichiana represent the height of romanticism, because they are characterised by sparkling stars and moonlight, optimal temperatures, intoxicating perfumes and relaxing sounds such as the singing of cicadas
Have we convinced you? If the answer is YES, contact us to request an initial quote: hello@weddinginvaldichiana.com
Photo credits – Dario Pichini Studio