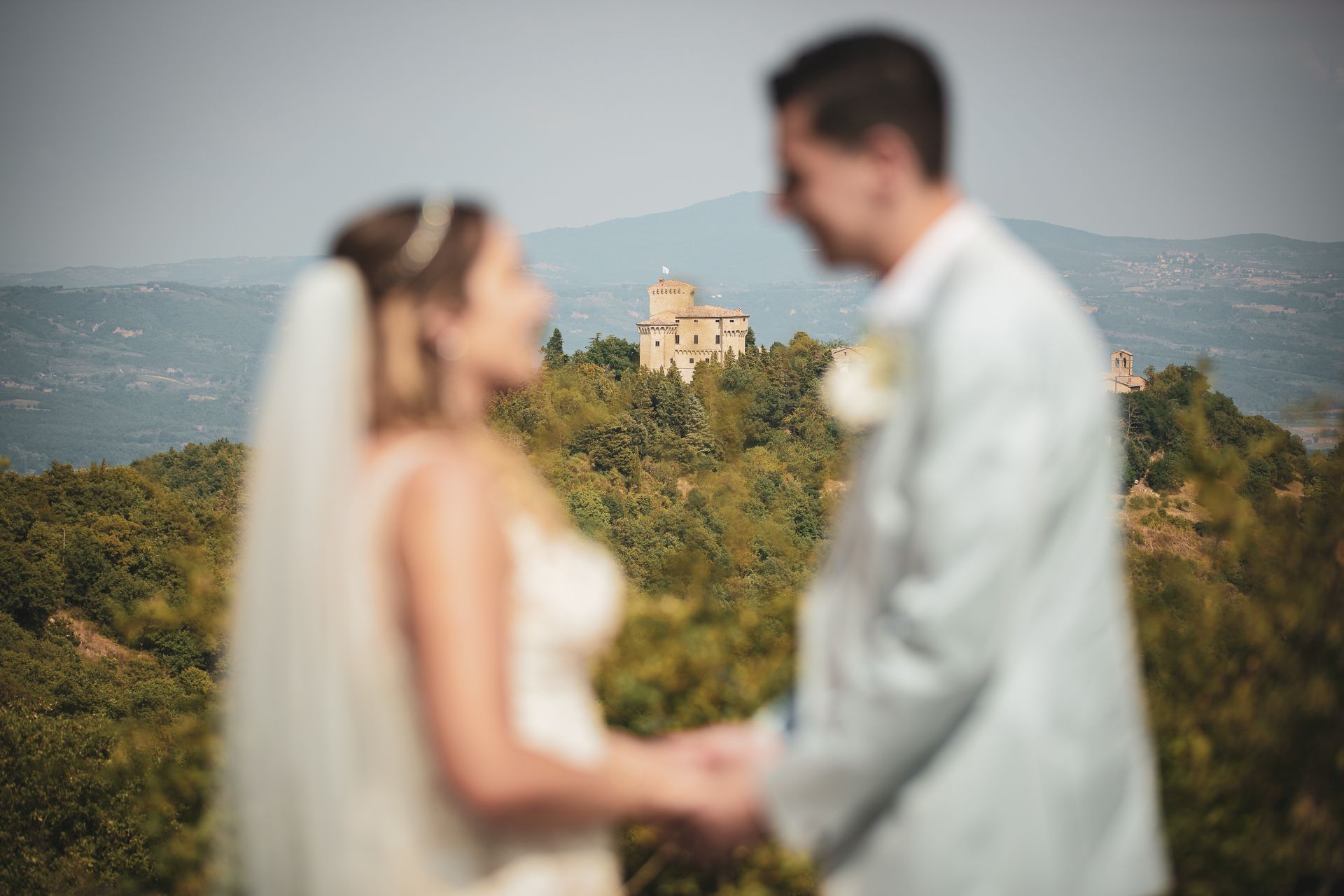 Getting married in a castle: in Tuscany you can live the Fairytale
Every self-respecting married couple wants their wedding day to be perfect and unforgettable. For this reason, the choice of location must not only respect their tastes, but also be original and therefore unique!
If what you dream of for your day is to live a Fairy Tale, you have no choice but to choose a Castle as the location. Tuscany is teeming with similar locations and offers many different styles of castle, which is why we at Wedding in Valdichiana offer our knowledge to help you find the one best suited to you! …. here are some good reasons that will convince you!

1. Beauty and romance
Magical, solemn and romantic, a castle has always been considered the most exclusive place to get married and certainly the most loved by those couples who live their love like a fairytale! So, if you are looking for a location from another era in which to feel like a king and queen for a day, the castle is just right for you!

2. History and myth
Many castles in Tuscany have been inhabited by noble families, such as the Bandinelli family, and then over the years have been transformed into true luxury resorts in unique settings that still retain original frescoes and historical relics as testimony to the history and traditions of these aristocratic families.
For this reason, getting married in a castle in Tuscany means letting yourself be enveloped in the dreamlike atmosphere of the most beautiful fairytales made in Tuscany and breathing in a glorious past that has never faded.

3. Grandeur and practicality
Among the merits of castles, in addition to their history and majesty, there is certainly their practicality, given by the size of the many rooms of which they are composed, making them perfect and practical for organising numerous ceremonies. Moreover, most of the castles in the Valdichiana Senese area have bedrooms where both the bride and groom and their guests can stay overnight. Another reason why castles are practical is the presence of small churches, perfect for performing the religious rite.
4. Variety of styles
Tuscan castles are an ideal location for every type of wedding and every couple, because there are so many styles. There are more rustic stone castles, for the simpler and more traditional bridal couples, baroque and elaborate ones, for those who love glitz, and finally those immersed in nature for those who love the wide open spaces of the Tuscan hills.

5. Versatility of the seasons
There is no perfect season for getting married in a castle because all seasons are perfect. For those who prefer the colder seasons, castles have many indoor rooms, also equipped with large fireplaces for warmth. For those who prefer the warmer seasons, on the other hand, there are castles with outdoor courtyards and large gardens, ideal for celebrating outdoors.
These are just some of the reasons why it will be wonderful to choose a castle as your wedding venue, but if you are curious to learn more, let our experts guide you by sending an e-mail to: hello@weddinginvaldichiana.com.