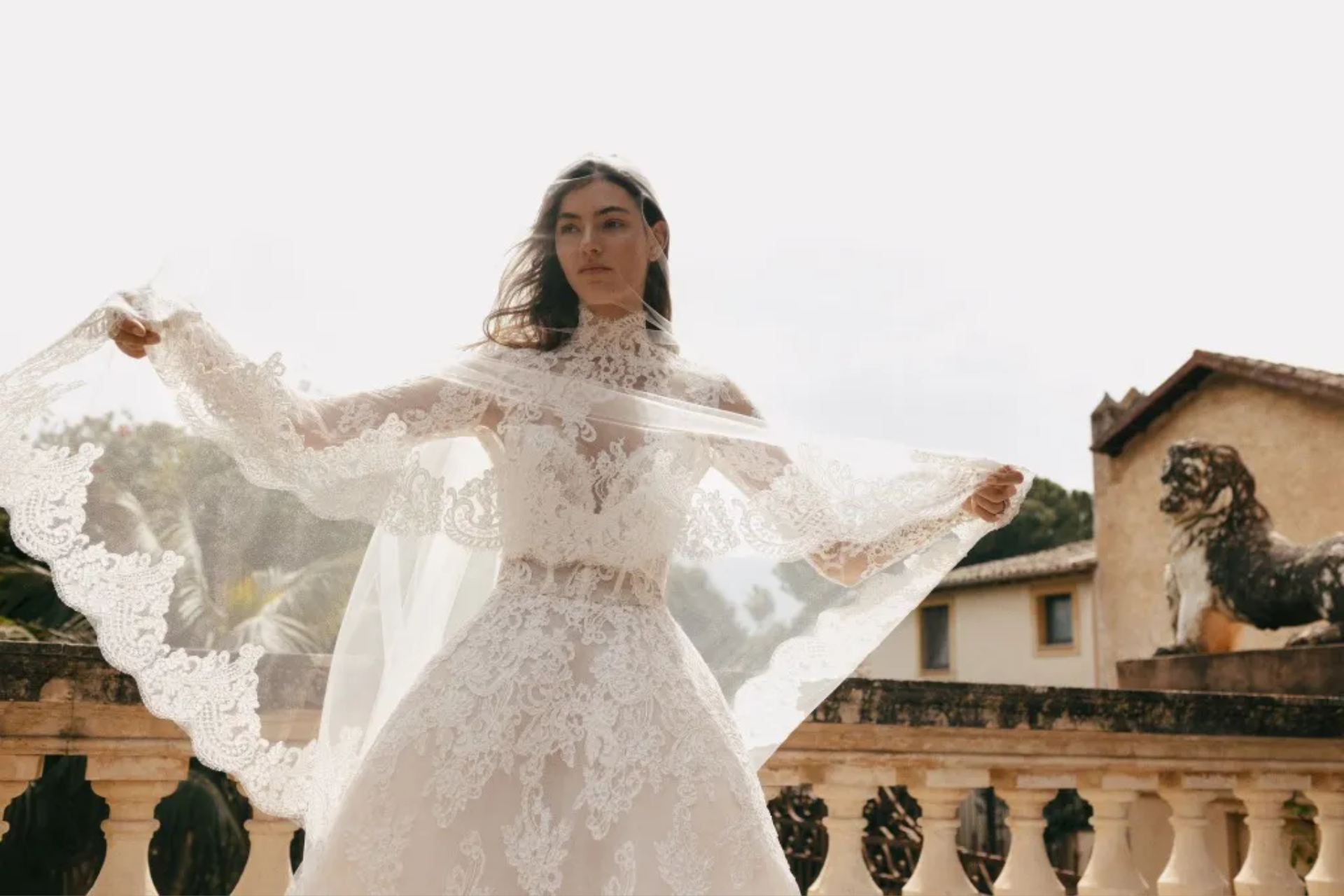 Bridal trends 2023: the most beautiful wedding dresses to shine with elegance
The dress for the big day is the dream of many women and perhaps, with few exceptions, the most important dress. That's why when the time comes to choose, it's important to plan it in good time, face it with the utmost serenity, keep in mind a few "rules" of bon ton and gather as much information as possible on the fashion trends of the moment to adapt them to one's own physique and taste, so you will look marvellous and impeccable!
According to etiquette, for example, one should not enter the church with bare shoulders and back. If the bride is fond of necklines, a shoulder cover or a fairly opaque veil can be considered. Following, however, the must-have trends for wedding dresses 2022, it emerges that:

1. The slightly daring above-the-knee short dress (finally) conquers the altars,surprising everyone;
2. The boho chic style is very much in vogue and makes the bride more casual, less constructed, without sacrificing sophistication;
3. Flowers are the undisputed stars of this season and decorate almost all the summer 2022 wedding dresses, especially in relief for a graceful and romantic effect. And it is immediately "Botticelli's Spring";
4. Pastel colours seem to be the most popular alternative for the less traditional bride who chooses a dress that is certainly original and delicate, but also a lot of fun!
5. The volumes become maxi, à la 'Lady Diana';
6. A retro taste pervades the catwalks, especially those of Chanel and Blumarine: flounces, puffed sleeves, fringes and little crowns in the hair immediately create a nostalgic effect and still captivate;
7. Tulle is by far the most widely used fabric and gives the dress breadth and dreaminess;
8. Maxi bows finish dresses and are artfully constructed, becoming the most important bridal details this season;
9. Lace never goes out of fashion and this year we have the proof: just think of Hailey Bibier's mermaid gown by Off-White. Timeless;
10. Sustainability is the leitmotif of this year's wedding and is reflected in the choice of ethical models made from recycled fabrics.

And you, have you already found your wedding dress or are you still looking for the perfect look to wear at the altar? Start shopping at least 5 months before your wedding with the experts at Wedding in Valdichiana! Just send an e-mail and you're done: hello@weddinginvaldichiana.com.
valdichiana, wedding, wedding in tuscany, wedding in valdichiana, wedding montepulciano