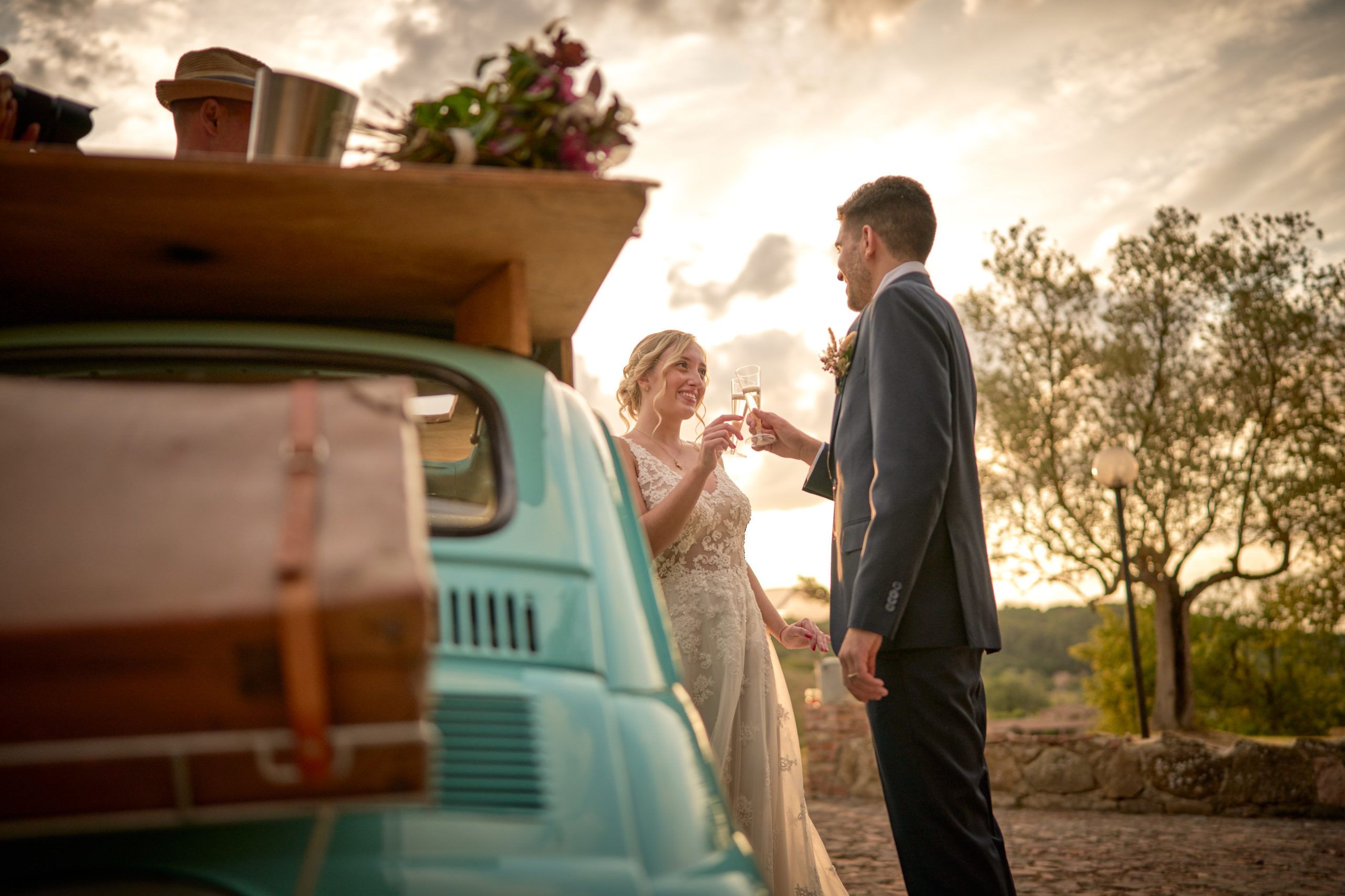 We introduce you Wedding in Valdichiana Special Packages!
A special organisation for a special wedding! Here are the special Wedding In Valdichiana package
Getting married in Valdichiana means relying on those who really know the area. It means choosing between different offers and solutions to organise an unforgettable wedding in Tuscany.
Organising a wedding is one of the most important moments in a couple's life; a phase of sharing ideas and creativity in which you find yourself having to make important decisions to best represent your experience and your dreams. Many do it independently by following every detail of the organisation of the event, while other couples rely on professionals capable of guiding them in aesthetic and logistical choices as close as possible to their spirit.
That's why Wedding in Valdichiana offers various wedding packages, complete or partial proposals for organising a dream one in Tuscany. We take care of the complete organisation of your event, with attention to every detail for you
and your guests. Much more than an event, choosing the Wedding in Valdichiana special package means giving you and your loved ones a real celebratory journey, an indelible moment of life and of others. Let's find out together!
Unforgettable days for you and your guests
The Wedding in Valdichiana special package is ideal for couples who wish to celebrate their love in the real Tuscany and experience the area with special experiences, to discover the wonderful Tuscan countryside together with friends and relatives.
Wedding in Valdichiana will put you in touch with the best local wedding planners who will guide you in choosing every detail of your special day. Together you will choose locations from a wide selection of suggestive places and settings, floral decorations, dresses, and receive the best suggestions for proposing a seasonal menu with typical local products.
There will also be suggestions on clothes, colors and jewels, and we'll put you in contact with the artisans who still today make unique handmade pieces in the shops of the villages today.
Wedding in Valdichiana's twenty years of experience in hospitality and tourism sector will also be a warranty for your guests. We will find the ideal accommodation for your loved ones and organise the best experiences to introduce them to this wonderful slice of Tuscany.
What do you think of a toast in a design cellar among the rolling hills of Montepulciano while waiting for the big day? Or a Tuscan cooking class to learn the best local recipes with a dinner all together? Or what about a bike tour between Valdichiana Senese and Val d'Orcia with friends, to release the adrenaline before the wedding, or a private yoga lesson on the shores of Lake Chiusi to relax before the event? And these are just a few ideas!
Let's have a look at the services included in this special package:
Personal wedding planner who will accompany you in everything related to the event;
Complete organisation of the wedding: choice of the most suitable location (you can take a look here!), floral decorations, table and set-up, menus, settings, dresses, jewelry, accessories for the ceremony;
Organisation for guests stay in dedicated facilities;
On-site organisation of the bachelor/bachelorette party with guests;
Welcome dinner/lunch for guests;
Organisation of experiences for your guests: Vespa tours, trekking among the most beautiful paths in Tuscany, padel match, horseback riding among Tuscan hills, yoga in suggestive locations, pampering at the spa and, of course, gourmet tastings. Discover them all here!
What are you waiting for? Request a first quote for your Special Package by sending an email to: hello@weddingvaldichiana.com.
We can't wait to organise your dream wedding!
special package, valdichiana, wedding, wedding in tuscany, wedding package