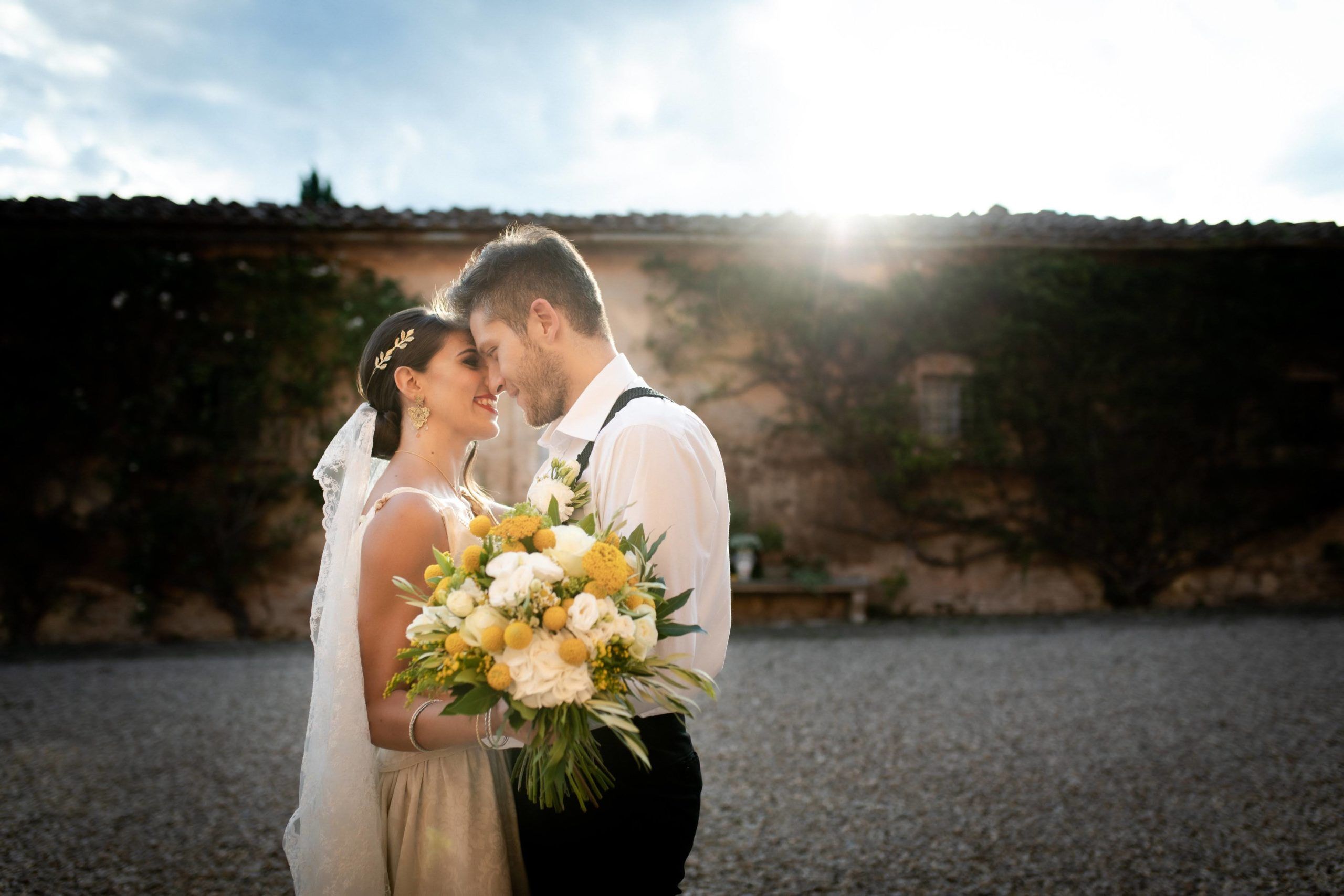 Getting married in a Tuscan hamlet in Valdichiana: the event that excites a community
In recent years, more and more couples have expressed the desire to get married in intimate and exclusive places. The medieval villages are among the most coveted to frame the celebration of one's wedding.
In Valdichiana we have eight of the most beautiful hamlets in Tuscany, whether Torrita di Siena, Montepulciano, Sarteano or Chiusi, we will help you organize the wedding of your dreams in the streets of these perched villages.
Here are our good reasons to get married in a hamlet in Valdichiana:
1. Incredible scenery and traditions in a Tuscan village in Valdichiana
Getting married in a Tuscan village in the Valdichiana you will savor the authentic atmosphere of these places where time seems to have stopped. For one day you will be an integral part of the community, meeting the eyes of those who live and feed the village every single day.
The historical and cultural heritage, combined with the numerous traditions preserved and maintained over time, are part of that setting that gives an even more romantic atmosphere to the suggestive locations, which we find in the numerous medieval hamlets of the Tuscan countryside.
It is easy to come across ancient churches or palaces, which preserve works by more or less well-known authors. You can find history in the most unthinkable places like for instance in Cetona, in Chianciano Terme, in Sinalunga, in San Casciano dei Bagni or in Trequanda. Each brick has something to tell. Each of them, in fact, was in its own way the protagonist of an event, even a simple one, but the bearer of a tradition. An example of this is an ancient oven or the loom of a historic tailor's shop, which has arrived until today because it has been handed down from generation to generation.
Also, how can we not mention the amazing scenarios that you can admire from the highest part of the hamlet? Sinuous hills and boundless countryside that will be the backdrop to your love story as it has been for countless novels and movies.
2. Intimacy and romanticism of a Tuscan village in Valdichiana
If you love Tuscan villages, you cannot fail to be involved in the feeling of intimacy and romance that our hamlets emanate from every corner. What is usually striking is the feeling of being in an almost surreal place, as if it didn't really exist in reality.
The typical streets, which at every turn offer suggestive discoveries: a small but colorful flowered balcony, small windows with hand-made curtains, ups and downs of ladders that leave you embarrassed in choosing the direction to take. And then small selected shops that attract, even first for what they sell, for the story they tell just by sight.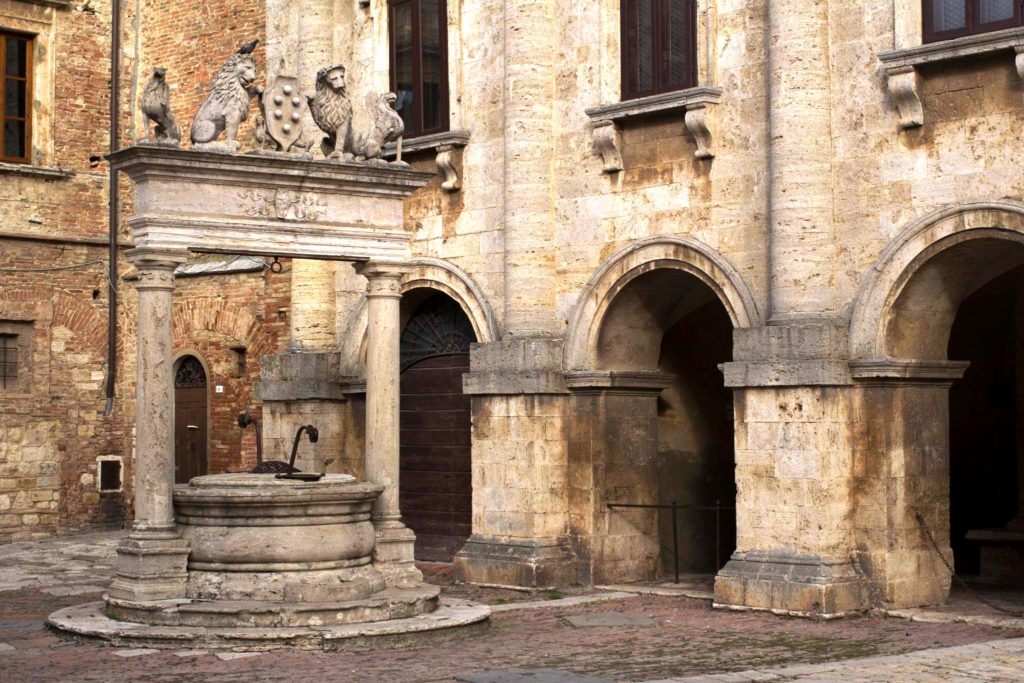 3. Culinary and wine excellence in the Tuscan villages in Valdichiana
Italy is known to be the country of delicious food and excellent wine. Imagine characterizing one of the most romantic and festive dinners, with culinary delicacies accompanied by a good glass of wine. One of the many that the lands of our regions have to offer. But of course our favorite is the Vino Nobile di Montepulciano!
4. Every season is good to get married in a Tuscan village in Valdichiana
Another advantage of wanting to get married in a Tuscan village in Valdichiana is that you can easily choose to do it both in summer and in winter. However, you will have the certainty of experiencing the magic and suggestion of a special day. Summer will offer long tables under a starry sky, but winter, in the same way, will be able to welcome your guests in the warmth of characteristic and exclusive places.
Believe us, you will be spoiled for choice!
5. Getting married in a medieval village in Valdichiana is an emotional experience
Getting married in a more intimate and welcoming Tuscan village in Valdichiana rather than in a more exclusive and luxurious one will always be a choice that can give you a unique experience, both from a sensory and emotional point of view. In fact, it will be possible to feel an integral part of a village, thanks to the widespread diffusion of the various areas organized within the host village.
Furthermore, there are many activities in which to be involved. Participate, for example, in the bread-making process, cooking classes, the creation of small artifacts or excursions to the most characteristic places of the chosen location.
We are sure that these reasons are a very small part of the wealth of experiences and intense emotions that you and your guests will experience when getting married in a Tuscan village in Valdichiana.
Do not hesitate to contact us for more info, we are ready to plan your wedding in Tuscany!