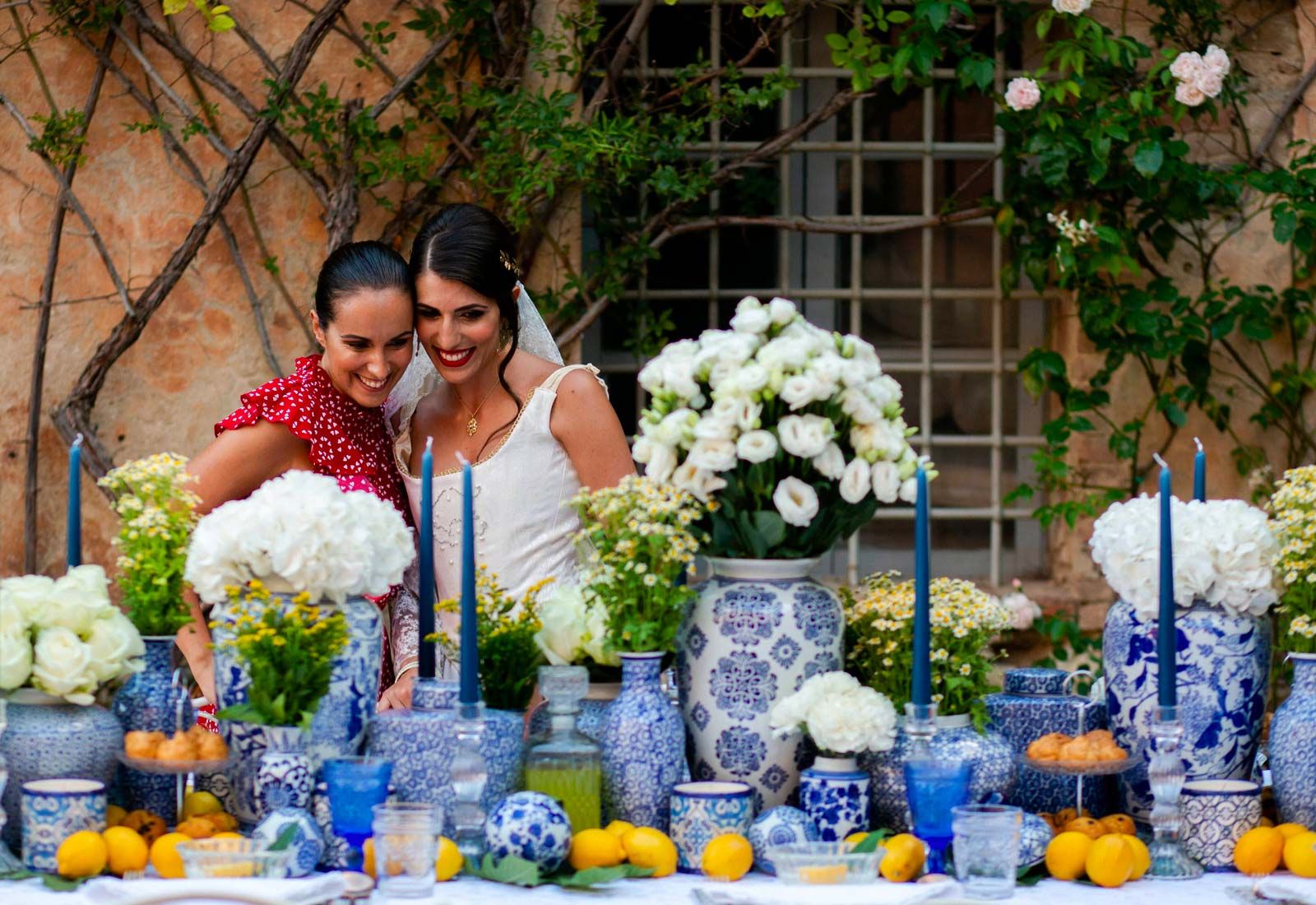 8 reasons why you should hire a Destination Wedding Planner to organize your wedding in Tuscany
Getting married is an extraordinary experience in anyone's life, regardless of where you are from.
But when we talk about destination weddings, we obviously need to add a little more logistics and organization. Different time zones and mostly the language can cause concern and extra work.
Planning a wedding requires a specific knowledge of the industry and enormous attention to detail so that everything runs smoothly; only a professional with years of experience in this industry can guarantee the best result. Relying on a planner who knows how to plan, coordinate and manage every aspect and detail of a wedding is the best choice you can make! Having someone who can also give you advice and work on the design and style of your event is priceless!
Here we are with our 8 reasons why you should rely on a Wedding Planner to plan your wedding in Tuscany.
PLANNING WILL BE A PLEASANT AND STRESS-FREE EXPERIENCE
It's common to think of the wedding planning as a stressful time in your life, where you are always tense, short of time and feeling stressed … But it doesn't have to be like this. In fact, a Wedding Planner will make you enjoy not only your wedding day, but the planning process as well. You will be an essential part of the decision making process, after all, you are a team! She or he will guide and assist you at all times so that you never feel alone. The Wedding Planner will be someone you can count on, someone available whenever you need her / him.
Planning a wedding is an ongoing process of managing and solving various issues. But your Wedding Planner will not only solve all the problems, but will foresee them so as not to have to face them at the last minute. She/he will provide honest advice and full-time assistance; she/he will guide and support you every step of the way, so that everything goes as you wish. She/he will make things easier for you and make your wedding day safer and more peaceful.
TIPS TO ORGANIZE YOUR WEDDING
When you imagine your wedding, it is normal for hundreds of ideas to come to your mind, most of the time unrelated ones; the things you've seen on Pinterest, Instagram, at your friends' weddings, on wedding blogs … With so much information around, knowing what you really want is not an easy thing to do, but it's even harder to know where to start. First of all, the Wedding Planner should help you find out the type of wedding you want. How? Getting to know you, trying to understand your vision, providing inspiring ideas, making sure everything is in perfect harmony and with a captivating style. Getting unbiased advice from your Wedding Planner will give you peace of mind and this is the key to success.
MAKES A DIFFICULT JOB LOOK SIMPLE
Thanks to her/his competence, experience and knowledge, the Wedding Planner will make the planning phase pleasant; she/he will take care of choosing the right venue, negotiating payment terms and conditions with vendors, managing every detail, organizing visits, making reservations and so on. Being an expert in the wedding industry, therefore, she knows firsthand which are the best suppliers for each couple. She/he will always offer you the best options, taking into account your tastes, style and budget.
IT WILL SAVE YOU A LOT OF TIME
She/he will do the hard work for you and save you precious time. The difficulties inherent in planning any activity are mainly related to the time required for development. I always say that 70% of my job is chasing vendors! Having someone do this for you is really worth it! Plus, you'll get more, better, and faster.
THE WEDDING PLANNER WILL MANAGE YOUR TIME, RESOURCES AND BUDGET
Meeting deadlines, prioritizing activities, making decisions based on available resources, without ever exceeding the budget can be a difficult task, so it is essential to leave this job in safe hands, for example a professional Wedding Planner. It will adapt to your needs, timing and budget, managing resources and suppliers in the best possible way for you.
RESULTS GUARANTEED
If you let yourself be guided by the resources and passion of your Wedding Planner, you will have the best wedding you could wish for. It will provide great results and make sure everything goes perfectly on the wedding day. You have to enjoy that day to the fullest, every single moment; there is no room for stress or concern!
ADDS VALUE AND UNIQUENESS
Each couple is unique and so should their wedding be. Wedding planners believe that a wedding to be truly genuine and unique has to reflect the identity and taste of the couple, tell their story and in some way touch all the guests who attend the wedding.
MAKES SURE YOUR GUESTS HAVE EVERYTHING THEY NEED
When a couple imagines their wedding day, they want their guests to have an unforgettable day too. From choosing the best entertainment for the little ones, to preventing your ladies' heels from sinking into the lawn, and each guest being given your own wedding favor or cone filled with rice / petals to throw on the happy couple as they exit the aisle. A planner takes care of all these activities, including the special needs of your guests. A good Wedding Planner knows that every guest matters, so he will do everything in his power to make everyone feel special and pampered.
If you belonged to that group of people who still question the benefits of hiring a destination Wedding Planner, I hope I have well explained all the reasons why we believe having a professional with you will make planning your wedding in Tuscany special.