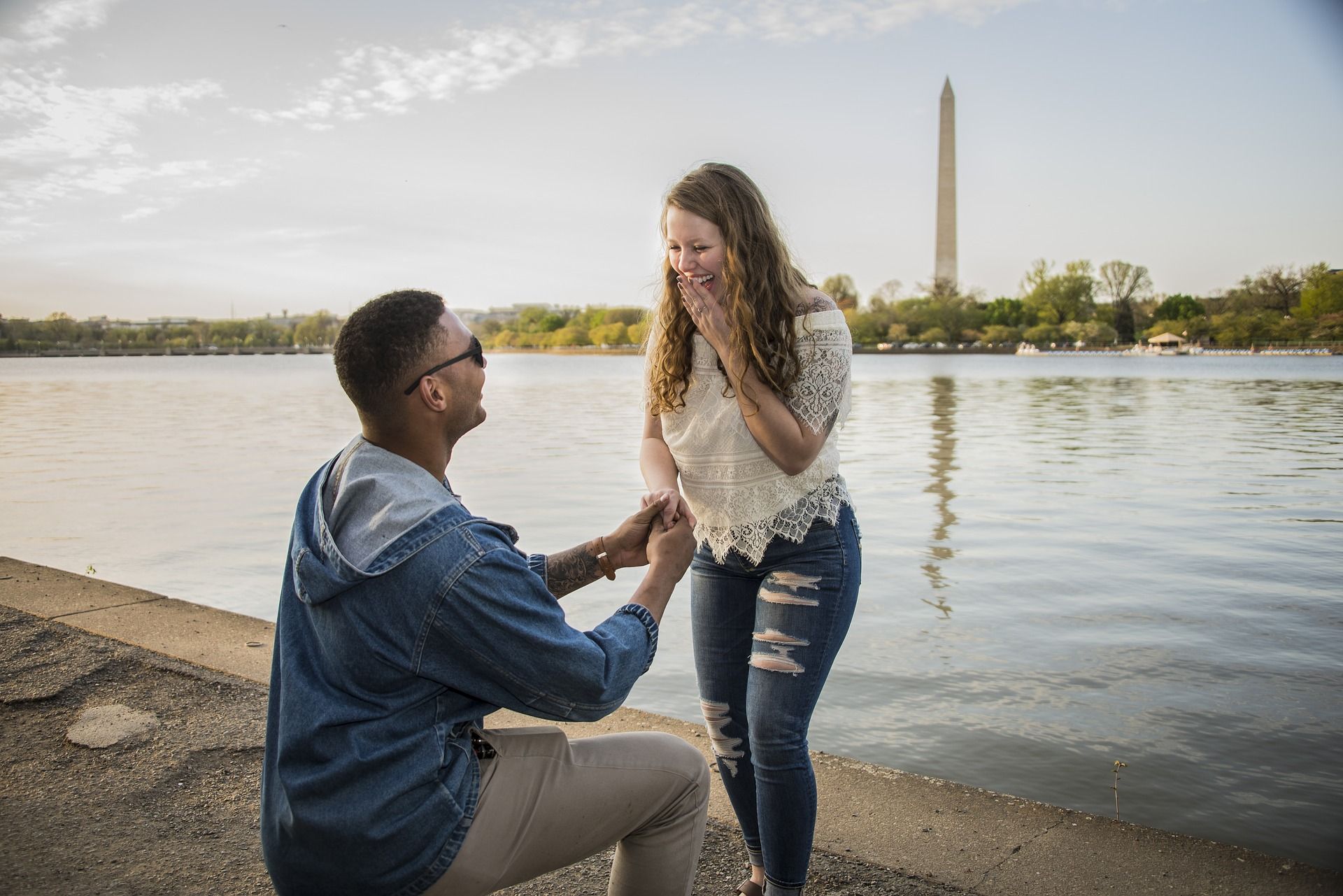 10 things to do after receiving the marriage proposal
From taking a selfie to the ring to drawing up an initial guest list, here are 10 things to do after receiving the big question.
This is the moment you've been waiting for. Wow, you have an engagement ring and you're getting married. It's all true even if it seems so surreal, and whether you like it or not, the hours, days and weeks that follow the proposal are a whirlwind of emotions.
There are so many things to think about, so many people to contact and so much to do. But don't feel overwhelmed.
Pinterest boards, magazines, blogs, shopping for clothes, hunting for the perfect location … the list goes on and on.
So where do we start? There is no precise order to follow as long as you address the urgent and most immediate things. Engaging in the love of a lifetime is scary and surprising at the same time, but planning a wedding together will also be a lot of fun, I promise.
1. Call your parents
And your siblings and best friends too (unless you hide your engagement for a while). The last place they should hear about the proposal is on social media, so call them personally and give them the good news. Chances are that mom and dad already know what's going on and are patiently waiting for your call on the phone.
2. Post a photo with the ring on social media
A picture is worth a thousand words, right? If you are ready to share with the world that you are officially engaged, open Instagram! Take a selfie with the ring in plain sight or share a photo of yourself and your boyfriend to tell about your love. Even better: if the proposal was captured with a video it will be even better to share that surprised look of yours.
3. Take a moment
Don't immerse yourself in planning the wedding right away. Take a week or two to savor the moment. Trust us, in the next twelve (or so) months you will have enough adrenaline and things to do that it will be difficult to take a break from planning.
4. Think about a potential date
The most attractive dates and locations are booked well in advance. So if you're planning on getting married in the next year or two, it's a good idea to start thinking about a date right now.
Talk to both families and find out which times are best for everyone.
5. Search for a location in Valdichiana
Remember: you can't book a date until you have a list of potential locations you love. Do some research online and ask for more information on availability and pricing. We can help you! Contact us at: email.
6. Make a first guest list
Whether you're going big or small, being on the same page is very important. Once you've agreed on an approximate guest count and budget (we'll get to that later), you can commit to a venue.
7. Discuss the budget to invest
Anyone never likes talking about money but it is very important to talk about money before starting with the planning. Talk to your fiancé and, if necessary, your respective families as well.
8. Collect inspiration
Create a Pinterest board, Google Doc, save photos on Instagram or create a folder on your computer to organize your favorite images you find online. Keep it to yourself for organizational purposes only or share with your wedding planner, mom, friends, boyfriend and anyone else to view and contribute.
9. Hire a wedding planner
If you are considering hiring a wedding planner to help you with logistics and design, start your online search. Schedule some phone calls so you can also evaluate empathy in addition to the proposals. We will be happy to be part of your wedding in Valdichiana, write to us to book an appointment by phone or in person:
10. Relax
Planning your wedding can be insanely stressful right from the start, so try to have fun and take some time to laugh and reconnect.
Remember: you are getting married !!!