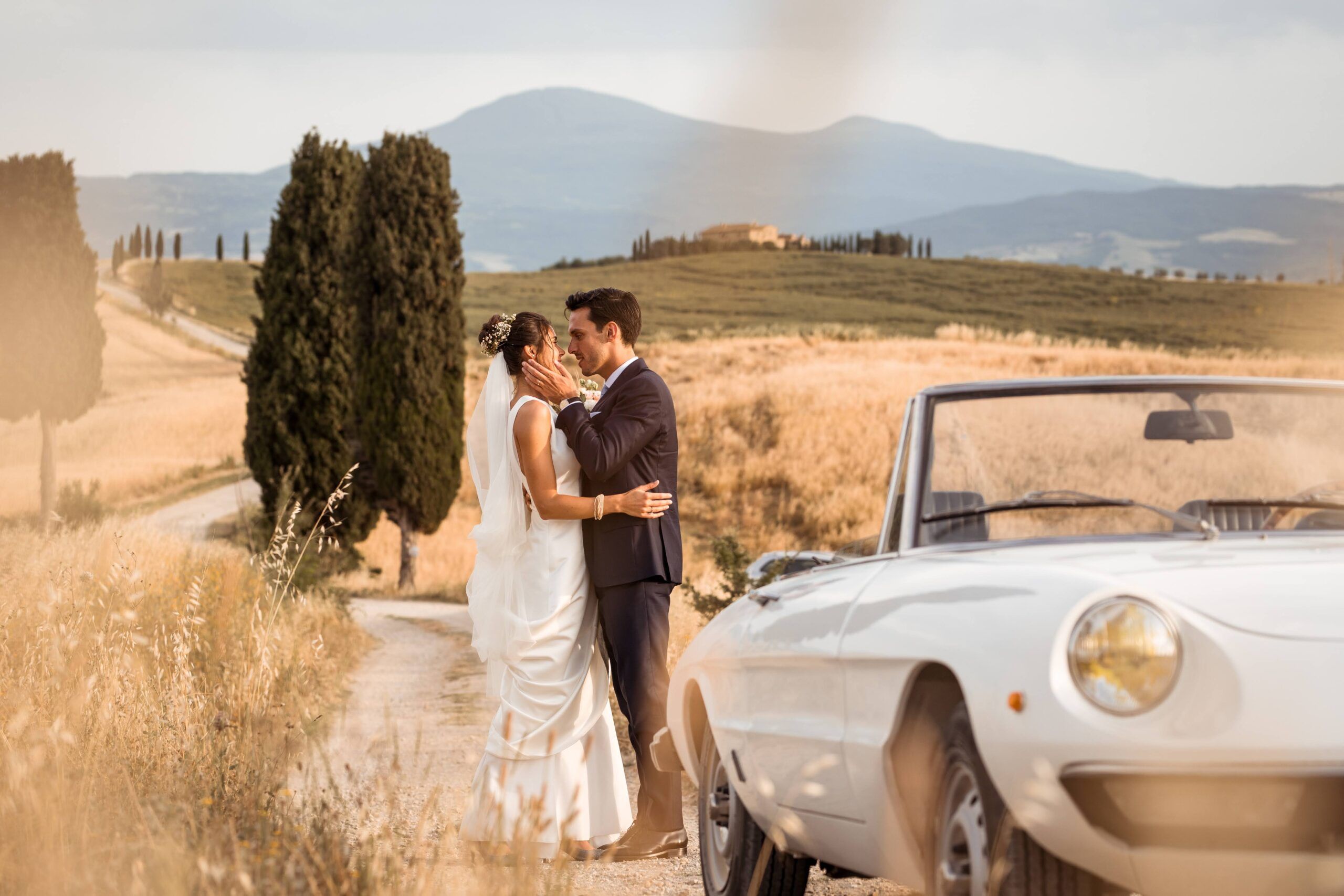 7 Tips for Getting the Best Wedding Photos
A picture must turn into a perceptible emotion even after years, while you are rethinking your promises of love pronounced at the altar.
But often you arrive unprepared for the wedding day, and then you risk having photos that do not fully reflect your complicity or the event in general.
So here are our seven tips for getting the best wedding photos:
1. COMPLICITY IS THE KEY
Remember this is your wedding day! Leave the bickering for tomorrow and enjoy the process of creating complicity between you in front of the camera.
Relaxing is very important, discomfort and stress show up in photos, nobody likes a forced smile. Hug each other, intertwine the fingers of your hands, play, laugh, joke. The complicity will emerge and in a short time you will no longer remember the camera. Chemistry can never go wrong!
2. MEET YOUR PHOTOGRAPHER
Kissing and flirting in front of a complete stranger holding a camera can be intimidating to anyone. Why not take the opportunity for some beautiful engagement photos? This will allow you to eliminate the embarrassment before the big day. If a pre-wedding photo shoot is out of the question, schedule a Skype call or an in-person meeting with your photographer so you can get to know each other face to face. This small gesture will help you get in touch with the photographer before the wedding and eliminate some initial discomfort. If it doesn't work … There is always wine in Tuscany!
3. LIGHT IS FUNDAMENTAL
Light can make or break your wedding photos. It is important to keep this in mind both inside and out. The best way to take great wedding photos is to shoot in the shade, overcast, or direct sunlight. When shooting indoors, look for windows and avoid excessive orange, yellow or blue light. We suggest finding a nice, well-lit place to take couple portraits after the ceremony. Also, be sure to plan a "getaway" just before sunset for a hot portrait session full of magic in the Tuscan countryside!
4. DARE: IT'S YOUR WEDDING
Play with textures, fabrics, shapes! Even if the clothes chosen are very traditional, feel the freedom to express your personality in the small details. Wear funny socks, a peculiar tie. Incorporate boutonniere made of feathers or wild flowers … Every detail that reflects your personal style feeds the result of your wedding photos.
5. DON'T GIVE YOUR PHOTOGRAPHER A PINTEREST BOARD TO REPLY
There are two points to emphasize here. First, be aware that your photographer already has a list of photos that he or she keeps in mind to get all the shots planned for your event from start to finish. To this are added the unique and unpredictable moments that your wedding will give you. The photographer will be there ready to capture the authenticity of that day.
Second, since you have hired him, we assume you love his work. So rather than seek inspiration from other photographers, find some sample photos from his portfolio. Share with him the things you like about his style and then let him take the lead. Trust your photographer!
6. COMMUNICATE WITH YOUR PHOTOGRAPHER
However well defined a photographer's style is, it is very important that you communicate your expectations before the wedding day. Whether you prefer more posed photos or a report of the day, it is very important to discuss these details before the wedding.
7. EMPTY THOSE POCKETS
Here we mainly refer to the groom. Forget your keys and phone. Give them to a friend or leave them at home.
It may seem like an insignificant and tiny detail, but believe us, having protruding pockets that add awkward shapes to the silhouette is not a pretty look to see in photos. Try to remember to empty your pockets at the start of the big day!
With these simple tips and the artist who best interprets your taste, having beautiful memories in photos will be very easy!
If you need help finding the perfect photographer for you in Tuscany, do not hesitate to contact us by sending an email to: hallo@weddinginvaldichiana.it