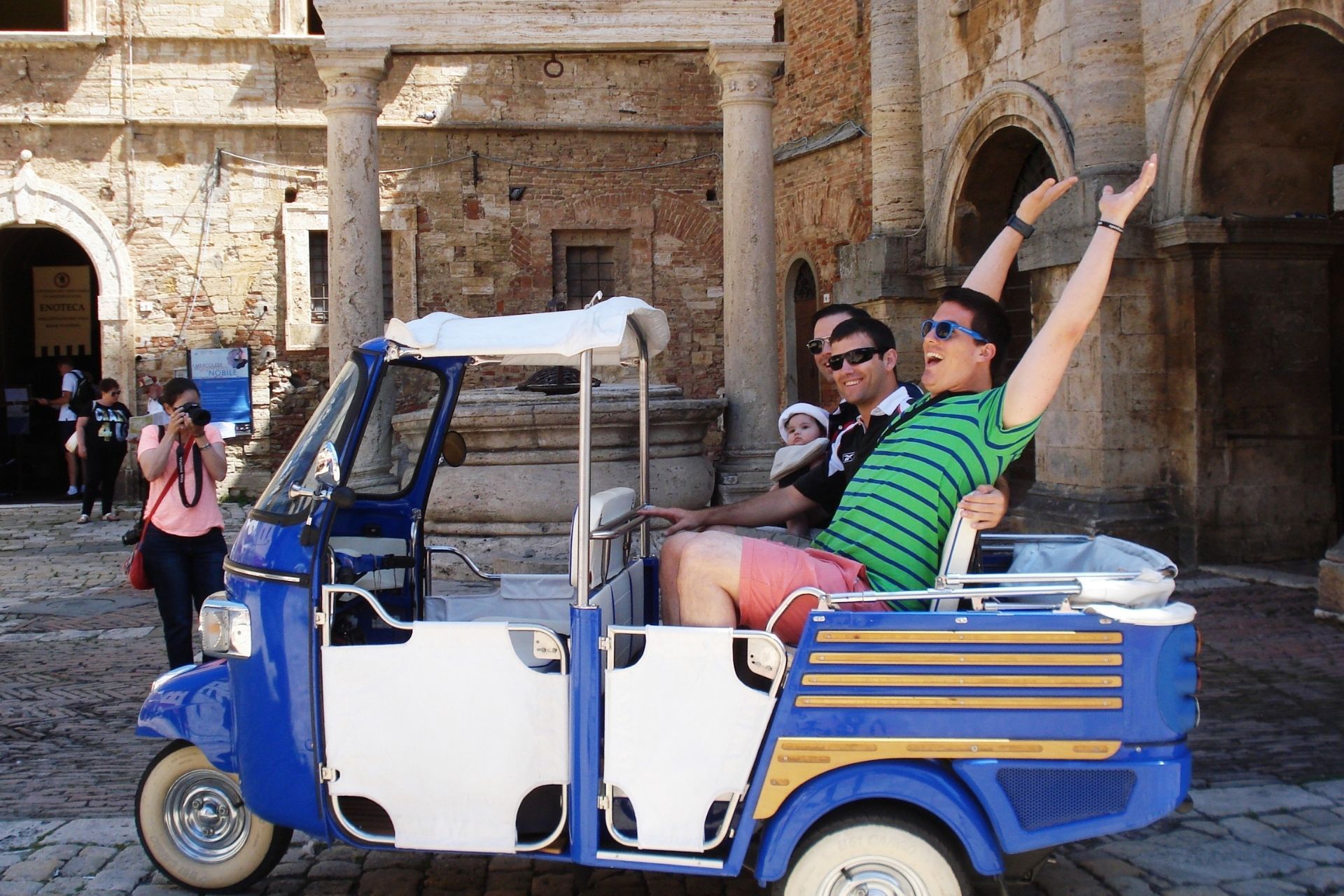 A wedding in Tuscany, as we know, brings with it parties, joys, unique emotions and sensations that only this fantastic land can give. Everything will be perfect for the fateful day thanks to the organization of the smallest details, to have the best of the best in that magical moment. Prior to the big event, however, there is another party that deserves our attention today: the bachelorette or bachelor party! To prepare for the "yes" day, there is nothing better than celebrating with loved ones, friends or relatives, and you can do it right in Tuscany, in Valdichiana Senese!
Emotions and experiences before the "Yes"
The beauty of a bachelorette or bachelor party is to allow everyone to have fun in company and enjoy the last moments before the fateful event we all wait for a lifetime. Valdichiana Senese, among its Tuscan beauties, offers an infinite series of activities for everyone: from sports to relaxation and wellness, from gourmet tastings to first-rate wines with breathtaking views and beautiful hills in the background. Find out with us which experiences are the best to get the best of your day!
Around the hills: vespa, quad and trekking
The Tuscan roads of Valdichiana Senese are among the most beautiful in the world: every curve hides a breathtaking view, every climb precedes the view of a splendid valley and every road is surrounded by nature. These areas are perfect for riding a vintage or brand new vespa and enjoying the scenery. For those who prefer a bit of action, however, quads are available for cruising far and wide through the Tuscan lands. These experiences are perfect for those who want to release the tension before the fateful day! If, on the other hand, you love walking amongst nature at a moderate pace, then a nice trek with friends is the one experience for you: a long and stimulating walk immersed in the nature of Tuscany to admire its beauties … just slowly!
Sport and wellness: between padel, horse riding and yoga
Unique experiences available to anyone who wants to spend their bachelorette/ bachelor party together with friends. For the more sporty among you, we have thought of a day dedicated to padel, the sport of the moment. You can play with everyone and have fun on a court reserved exclusively for you, with rackets and balls included. If, on the other hand, you want to immerse yourself in nature and admire its beauties, you can simply go horseback riding among the Tuscan hills of Valdichiana Senese and observe these lands from a decidedly fascinating point of view. Speaking of points of view, have you ever thought of practicing yoga by a lake, immersed in the Tuscan hills? For your bachelorette/bachelor party, it is possible to organize a relaxing yoga session on the shores of a lake in Valdichiana Senese, to rediscover spiritual wellness and inner peace.
Pampering with the flavor of wine and thermal waters
As everyone knows, Tuscany is a land of wine and offers its visitors glasses of fine products, famous all over the world for their authentic and distinctive flavor. And a good glass of wine from these lands, home of the Vino Nobile di Montepulciano, certainly cannot be missing. What if we tell you that with glasses of wine you could also dedicate yourself to a relaxing thermal bath? If you want to relax before the big event, this is the one for you: massages, dedicated therapies and thermal waters from natural sources to pamper you and restore your inner balance and energy.
These are among the best experiences you can have in Valdichiana Senese before your wedding, you can also ask us directly to organize your bachelorette/bachelor party with the activities of your choice, following your times and your Tuscan stay.
Write us for more info, we are ready to prepare your dreams and your events!